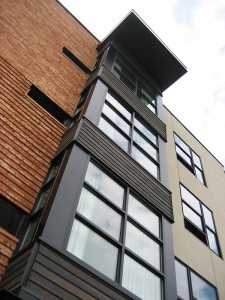 Summary
On December 4, 2013, Global City Regional Center, LLC (GCRC) received its designation as a United States Citizenship and Immigration Services (USCIS) approved Regional Center pursuant to 8 C.F.R. § 204.6(m)(3). Initially, GCRC will focus its activities on the four-county region surrounding the Philadelphia, Pennsylvania and two counties in southern New Jersey. As a regional center, GCRC will promote economic growth, improved regional productivity, job creation, and increased domestic capital investment within the proposed region by facilitating foreign investment through the EB-5 Immigrant Investor Visa Program of the USCIS. The funds from qualifying foreign investors will be used in job creating projects within GCRC's proposed target industry clusters.
It's Unique Niche – Real estate Fund + Biopharma/Life Sciences Fund
GCRC will distinguish itself as the only regional center in the southeastern Pennsylvania/southern New Jersey that seeks diversified portfolio of job creating domestic businesses in: (a) real estate investment opportunities in community and economic development, not just public works projects; and (b) Biopharma/Life Sciences companies in the area. As an affiliate of JNA Capital, Inc., a real estate development firm with proven record of development projects in the region and a renowned community partner Philadelphia Chinatown Development Corporation (PCDC), GCRC will have a robust deal flow of qualifying real estate investments to offer its investors. In fall of 2016, GCRC added under its management team a Chief Life Sciences Business Advisor and a Chief Scientific Advisor to support its Life Sciences Fund.